938114545 Avinguda de Port D'Aiguadolç, 8, 08870 Sitges, Barcelona, Spain
---
Pizza & Snacks

Les Fonts Restaurant & Pizzeria
938947954 Avinguda del Port d'Aiguadolç, 2, Sitges, 08870
---
BARS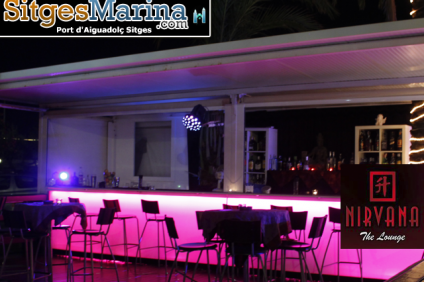 938107204
Avinguda del Port d'Aiguadolç, 37, 08870 Sitges
Two distinguished clubs within a lounge and terrcae, with an upmarket feel to hold any event. Combined with our experience and expertise in organizing events make us the best choice to celebrate: conventions, anniversaries, weddings, private parties, cocktail parties, product launches, press conferences, …..
NIRVANA LOUNGE This is a great event for multi-environment room. Our decor FENG SUI, a natural rock walls with the latest trends in decoration achieving a unique and elegant.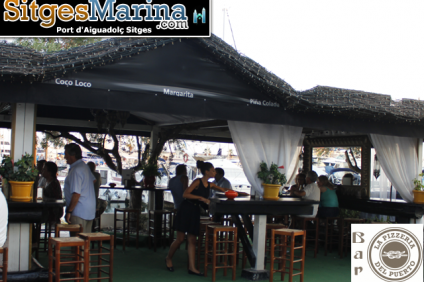 938945952
Avinguda del Port d'Aiguadolç, 08870 Sitges
A relaxed and well placed bar, right next to the boats/moorings.
With a Waikiki style of bambo and atmoshphere.
Often busy and open, when other venues are not.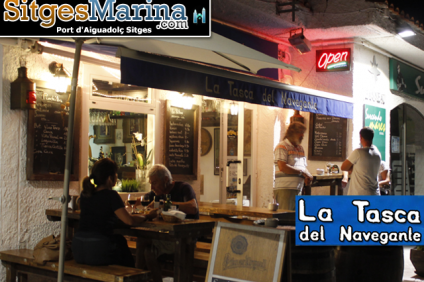 689452020
Paseo Aiguadolç, 2, 08870 Sitges, Barcelona, Spain
A Bar & Cafe/Restaurant, that sits at the quieter end of Sitges Marina, Port d'Aiguadolç. Close the the Marina entrance and parking but next to the boats…Read more »