Description
advert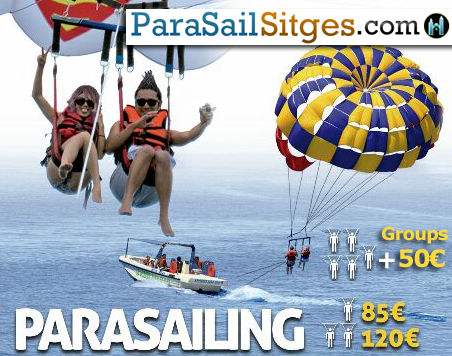 Since 1996, 15 years of Jet Ski rental & Do-nut experiences
Accommodate both individuals and groups
Large fleet of Yamaha Waverunner jet skis
Yamaha Motor Europe auto dealers of watercraft
Extraordinary quality of service
Total customer satisfaction.
————————————————————————————————————————
center@yamaha-motor-center.com
http://concesionarios.yamaha-motor.es/JetCenterSitges
Alquiler de Motos acuaticas : disponemos de una amplia flota de motos acuaticas Yamaha Waverunner a tu disposición. No es necesaria titulación.
Alquiler de Waveboat : ven con tu familia o tus amigos a disfrutar de un paseo en Waveboat.
Alquiler de Skibus : siente la adrenalina de volar por encima del agua.
Alquiler de Donut : la diversion esta asegurada con el Donut, siente el latigazo y agarrate fuerte!!!
Yamaha Jet Center Sitges inició su andadura dentro de un programa global de Yamaha Motor Europe para dotar a los concesionarios distribuidores de motos acuáticas de todos los servicios que el aficionado desea.
Desde hace más de 15 años hemos evolucionado, año tras año, superando las expectativas puestas en nosotros. Fue el año 1996 cuando se abrieron las puertas del primer Jet Center especializado en motos acuáticas.
Con el concepto de potenciar un centro por y para la moto acuática dedicado intensamente con una calidad de servicio extraordinaria, y como único objetivo la satisfacción total de los clientes.
A raíz del proyecto del Center de Sitges, fueron abriendo en todo el territorio Español, nuevos centros hasta completar una red comercial especializada en la moto acuatica.
A día de hoy el Yamaha Jet Center ofrece actividades tanto para particulares como para grupos. Eventos a medida organizado por profesionales que aharán que disfrutéis al máximo del mar y todo su entorno.